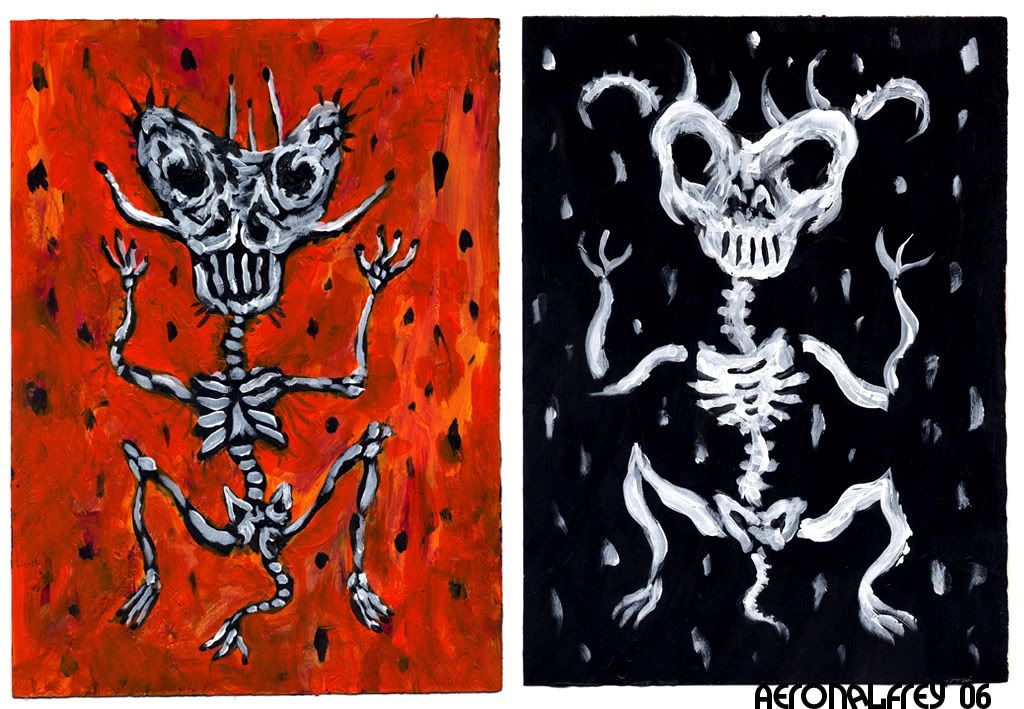 View detail of painted surface here.
***Update*** This painting has been sold, I'll be making more in the near future though.
Materials - Acrylic paint on cardstock paper.
Description - This is a double sided painting, the black and white skeleton is flipped upside down on the opposite side of the orange background skeleton painting.
Size - 5 1/4 by 7 1/4 inches,
Price - 25 dollars
Shipping - Free inside the United States, should be under 5 dollars most places outside the US.
Contact me at evilenergy@yahoo.com