Here's something I did for an art show of monster drawings that opens this weekend. If you're in the Houston Texas area, check it out. There's a weird puppet show going on alongside the art show called
"Art Mummy".
Click the pic below to find out more about the show.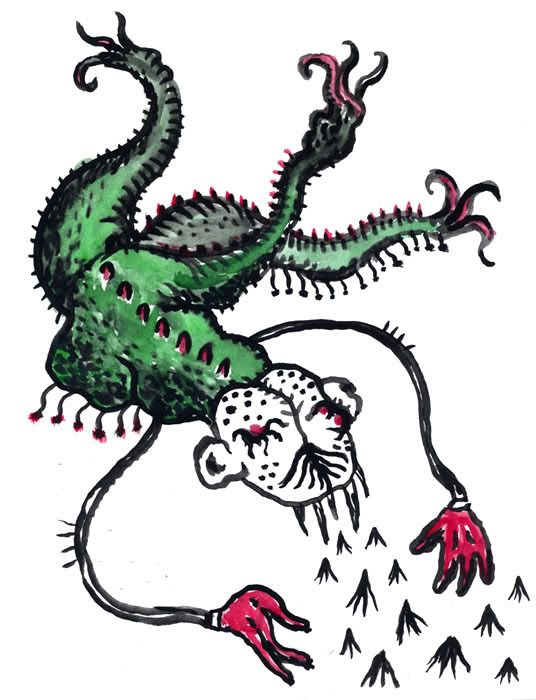 I've recently finished work on a digital piece going into
Craig Yoe's
third volume of the Arf books. It's the best thing I've done all year.